THE MULTI-MILLION DOLLAR PROBLEM.

Dental injuries during intubations and trans-oral procedures, e.g. endoscopic surgeries, are the primary medico-legal issue for anesthesiologists and hospitals. With 23 million intubations/year in the USA resulting in 500,000 dental injuries, the legal cost for hospitals and anesthesiologists is on average $100,000/case. The result: a $50 billion liability.

23M
INTUBATIONS PERFORMED EACH YEAR

500K
DENTAL INJURIES FROM INTUBATIONS

$50B
IN LEGAL COSTS TO HOSPITALS

$2K
SAVINGS PER INTUBATION BY USING INTUGUARD™
Any dental injury (crack, fracture, avulsion) often results in a dead tooth ten years down the road and, in turn, a dental implant is required. The American Dental Association (ADA) has calculated a life-time cost for a dental injury of $15,000-$20,000.
Currently, dental guards are available in every anesthesia cart in the country, but are made of a relatively soft polymer (EVA) that does not resist any significant pressure. Furthermore, MDA's and CRNA's are reluctant to use these guards because of poor compliance and movement during intubations or surgical manipulations.
OUR REVOLUTIONARY SOLUTION.

Introducing Intuguard™…An individually fitted guard that is ultra thin, but ultra strong at the same time. Made of a non-compressible thermoplastic polymer, Intuguard can be fit in minutes, either by the patient at home before surgery, or in pre-op by the staff. Intuguard is a simple, proven solution designed and engineered to protect their teeth in every intubation and surgical situation.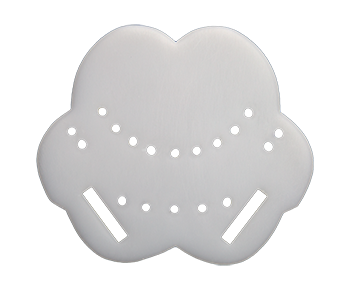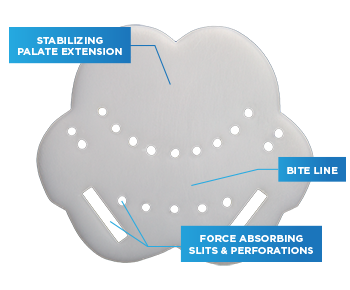 UNFITTED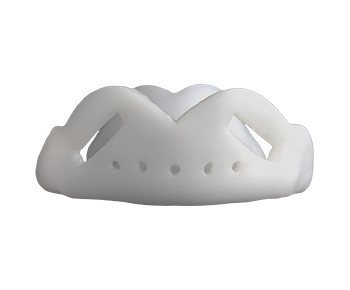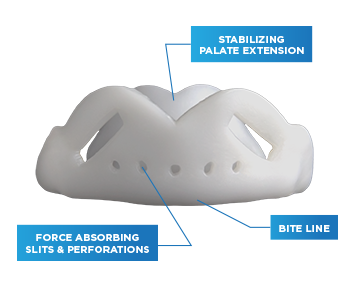 CUSTOM FIT
Intuguard™ is a patented solution that was developed at Akervall Technologies Inc., Saline MI, under a grant from the National Science Foundation by Dr. Jan Akervall M.D., Ph.D. (top 1% ENT physician in the USA) and Professor Johannes Schwank, Ph.D. (world-renowned chemical engineer at the University of Michigan).
THE DATA.

Intuguard™ is the result of ATI's industry-leading success in the prevention of dental injuries in sports (SISU™ Aero Nextgen) and Dr. Akervall's legacy in trans-oral surgeries over the last two decades. The base criteria for a superior product were:
Use of a thin, tough polymer that does not cave in or break.

_

Simple, fast, individual custom fitting.

_

Elimination of force transfer to teeth from instruments by force absorption (slits and perforations) and force dissipation (non-compressible polymer matrix).
Under the NSF SBIR Phase II grant, 25 Intuguard prototypes were carefully tested (the top 4 candidates are presented in the graph). Engineered to significantly decrease force with the use of dissipating slits and perforations (proven efficient in SISU™ sports guards), and designed with a palate extension to stabilize the guard during lateral force impact from instruments, Intuguard is revolutionizing oral intubation protection.
DECREASED FORCE TRANSFER TO THE TEETH WITH INTUGUARD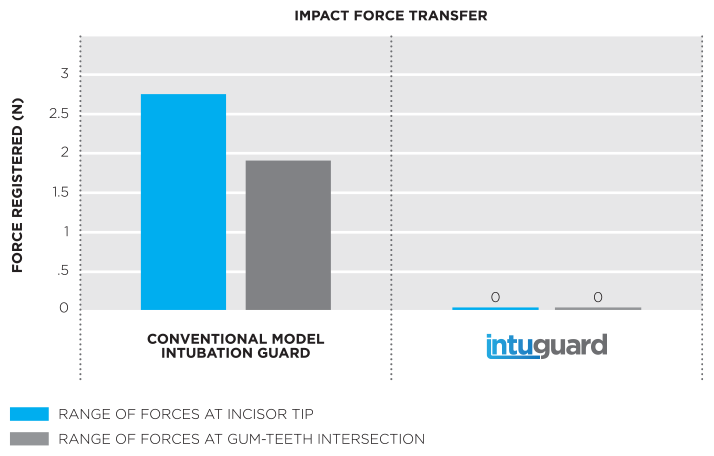 OUR TEAM.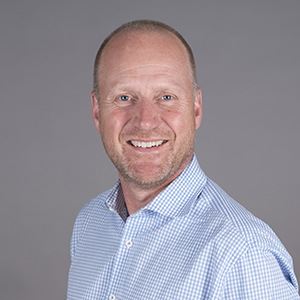 Jan Akervall, MD, PhD
Dr Jan Akervall, MD, PhD, graduated from Lund Medical School in 1990, became ENT specialist and PhD in Head and Neck Cancer biology in 1998. He completed a two year fellowship in Head and Neck Oncologic surgery and microvascular reconstructions at University of Michigan 2000-2001, after which he became Associate Professor and Director for Head an Neck Cancer care in southern Sweden. He and his family moved to Ann Arbor, Michigan in 2004 when he became Medical Director for The Multidisciplinary Head and Neck Cancer program at Beaumont Hospital in Royal Oak, MI. He then continued on to become the founding Director of the Beaumont Biobank in 2006 and founded Great Lakes Biorepository Research Network in 2012. Dr Akervall became Professor in Otolaryngology/ Head and Neck Surgery at Oakland University William Beaumont School of Medicine in 2012 and Medical Director for The Multidisciplinary Head and Neck Cancer Program at St. Joseph Mercy in 2013. Dr Akervall invented the SISU Mouthguard for sports and the SOVA Night Guard in 2008 and founded Akervall Technologies Inc. the year after. Dr. Akervall has 5 patents and was the recipient of the prestigious Edison Award in 2018.
"Once you use Intuguard there is no way back," says Dr Akervall, "it is so quick to fit and so thin that you hardly notice its presence when you perform an intubation or transoral procedure. It is my vision that we won't see any more dental injuries during surgical procedures."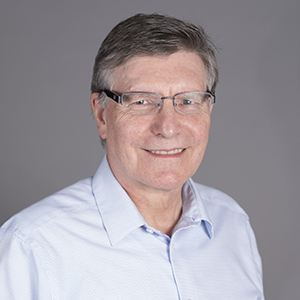 Johannes Schwank, PhD
Johannes Schwank, PhD, co-founder and Chief Science Officer of Akervall Technologies, Inc., holds the James and Judith Street Endowed Chair Professorship in the Chemical Engineering Department at the University of Michigan. He has served for several years as director of EMAL, the University's materials characterization facility. He oversees a large research program exploring structure-performance relationships in catalysts, sensors, nanomaterials, and polymers. The results of his research have been published in over 200 peer-reviewed articles.
"The unique protective power of Intuguard relies on sound scientific principles creating synergy between a high-performance polymeric material and a patented structural design that redirects forces away from the teeth."
Protect their teeth first.
Location
Akervall Technologies
1512 Woodland Drive
Saline, MI 48176
Phone
Toll Free: (800) 444-0570
Direct: (734) 389-7400